25th Anniversary Lace Day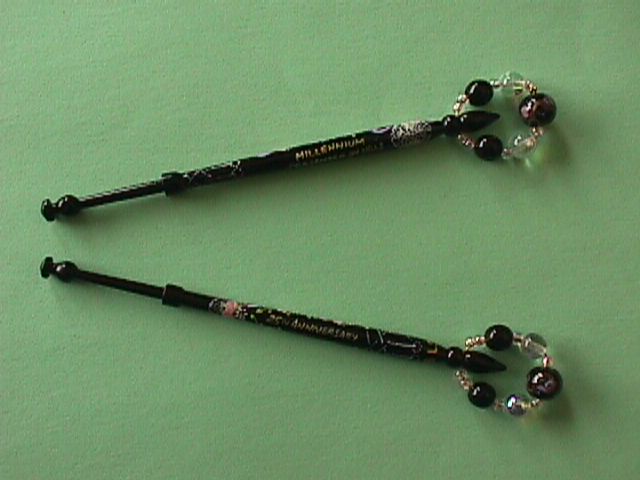 At our Lace Day on 29th January 2000, the Nottinghamshire Bobbin Lace Society celebrated its 25th Anniversary. Despite out usual worries about the weather at this time of year, the day was grey and windy but at least free of fog, frost, ice and snow. We had a super day with over 150 of our members attending. There was a slight hiccup early on when we heard that our main supplier had broken down on the M1, but he appeared before we opened at 10 am, so all was well – even if his stall opened a little late. The other worry was the Chairman's voice, but with the help of a good supply of throat sweets it held out surprisingly well.
The church hall where we hold our meetings is fairly large, but as we were anticipating such a good attendance many of our members left their pillows at home for once. There was certainly plenty to do – old friends to chat to, stalls to browse round, and a display of lace to admire. It has become our custom over the years to have a Faith Lunch at our Anniversary Lace Day – our members excelled themselves this year and we had a wide variety of goodies to choose from.
The Committee had been planning the day for quite some time, and wanted to make it one to remember. The Society presented each of its members with a pair of bobbins to commemorate the Anniversary and also the Millennium. These had been organised by the Committee over the previous 18 months or so, but we were very surprised that they remained a secret until the day itself!
Another lasting reminder is an outline history of the Society that one of Committee, Barbara Plant, has spent the last year compiling. There are pages for each of the 25 years, showing the members of the Committee for the year, together with the lace days, courses, outings and any other notable events that took place. There are articles about how the Society came into being, on the places where our meetings have been held, our former Presidents, and all sorts of other bits and pieces. Although we still have some of our founder members with us, memories fade and it has been useful to get information about the Society's early days down on paper. It is amazing how times have changed! This was certainly a very worthwhile exercise, and one that other groups might like to copy.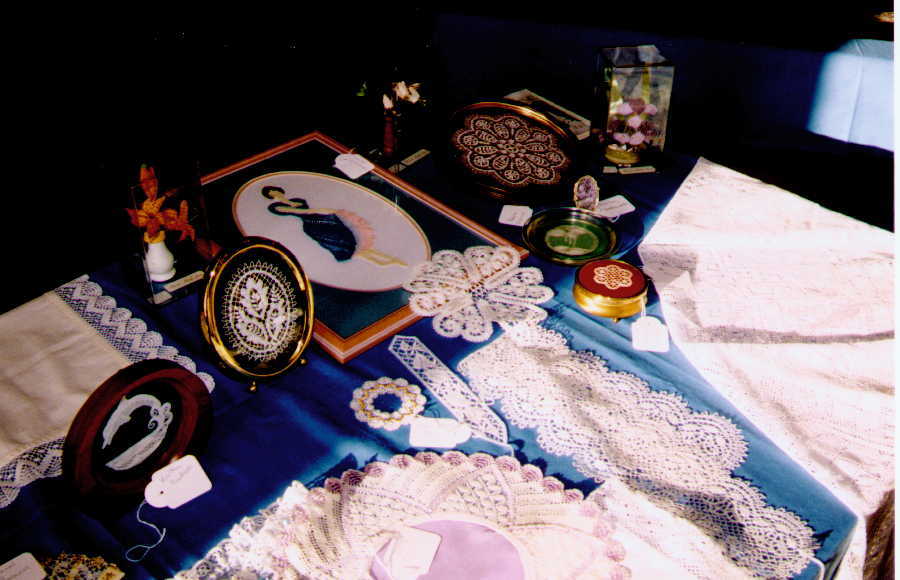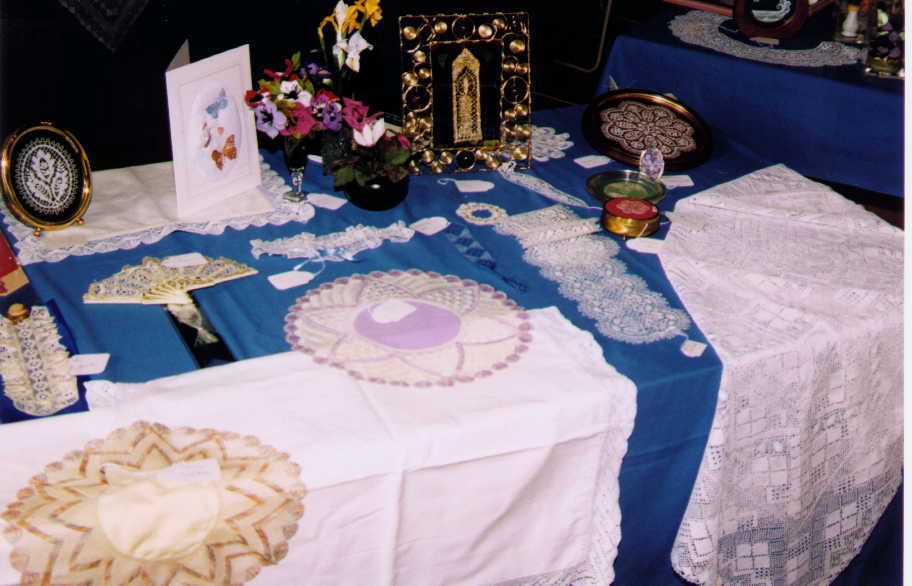 ;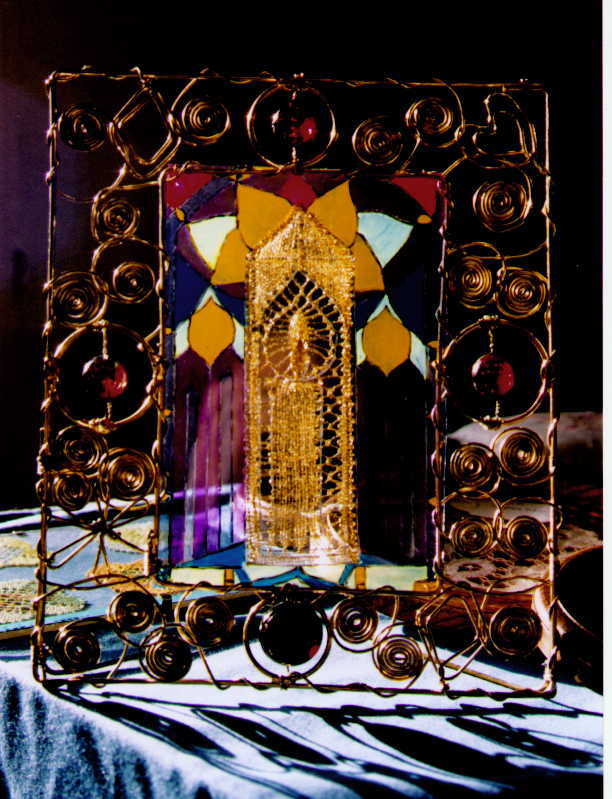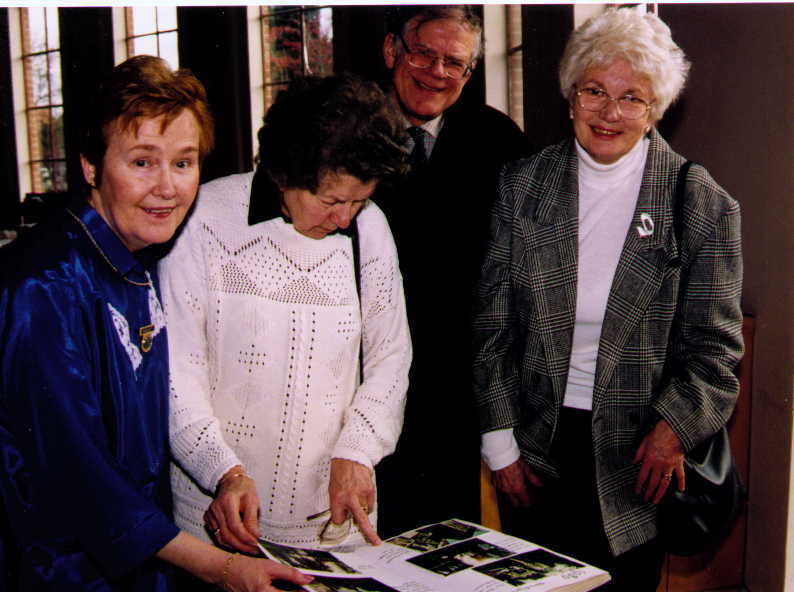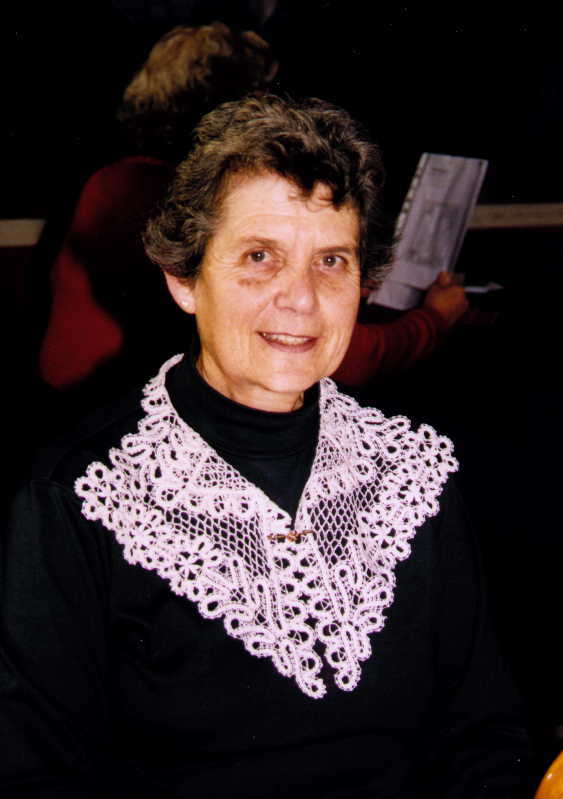 ;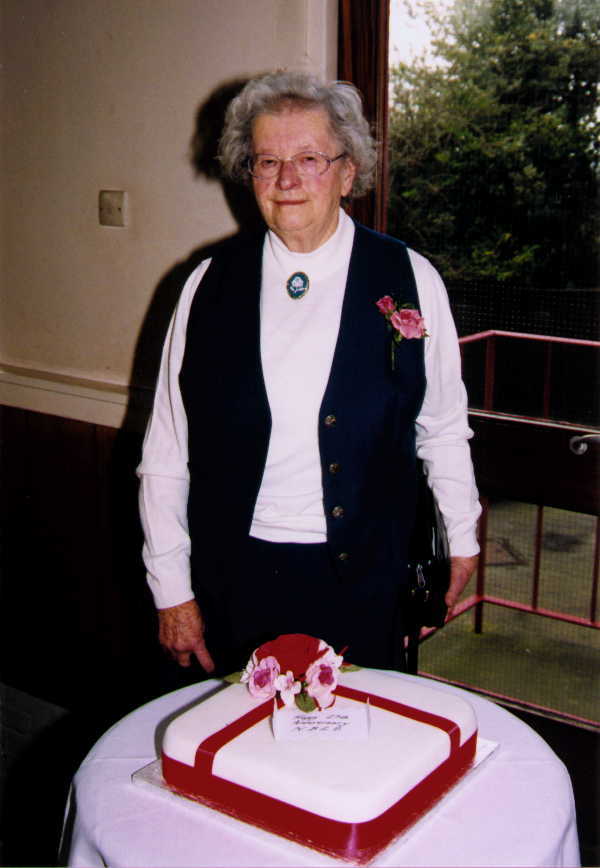 ;